I've been reading more and more about how our digestive system isn't getting enough enzymes and probiotics and this is responsible for most of us being over weight and having low energy.
So instead of buying some expensive program, I was at my local Sam's club and found a bottle of Probiotic Gummies, from Digestive Advantage.
In fact here it is: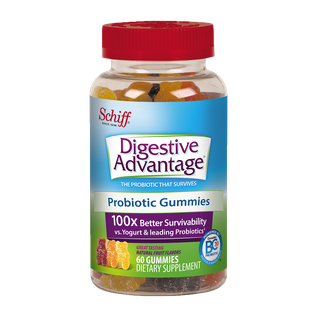 You can read more about the product here.
So far, I've only taken them for a couple of days so I haven't noticed anything, but I do say that they taste delicious!